Problem:
Motivational factors in Cognitive Behavioral Therapy (CBT).
Goal:
 Building a companion CBT journal application .
Role:
UX designer, Gamification designer.
Responsibilities:
 User Research, Wireframing, Prototyping, Usability Testing, Design Iteration, Stakeholder Communication
Going through therapy, in general, requires commitment and consistency. Writing down thoughts that the person has during the day can become a de-motivating painful homework.
Our initial solution: Using the human-focused framework (gamification) and UX design, we created a CBT journal app with city building game elements in order to motivate the user to write down their thought and participate in the CBT exercises.
First, we analyze the CBT journal apps available on the AppStore and PlayStore. From there, we proceeded to use the data from research and specialists' interviews in Estonia to formulate an empathy map, persona, and customer journey map in respective order. To properly implement the game elements, we use Octalysis framework in the design process. The result is a prototype that is used for evaluation with the target audience.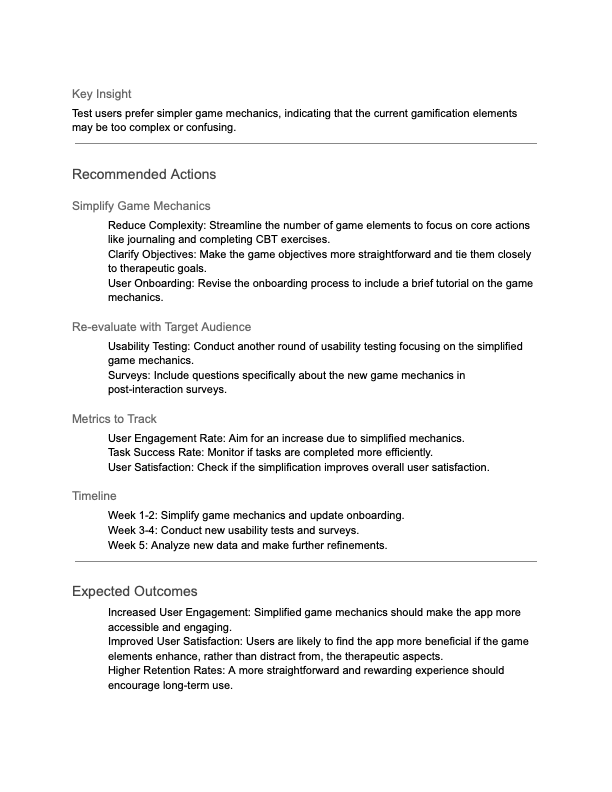 Re-designed Gameplay Mechanics